London Luton Airport
__________
 "London Luton Airport has very ambitious wildlife strike hazard reduction targets; Scarecrow B.I.R.D. Tab™ has been instrumental in delivering an 80% reduction in airfield bird sightings and a resulting reduction in controllable species bird strikes of over 90%. BIRD Tab is robust, easy to use and being data driven it allows each bird controller to track performance against targets, identify the most effective means of dispersal for a particular species type and to quickly spot potential risks and emerging trends. As a management tool BIRD Tab is priceless."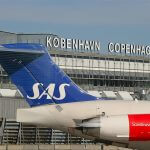 Copenhagen Airport
_________
"We have been using four Scarecrow B.I.R.D. Tab™ systems as an integral part of our Wildlife Management System across the airport. The broadcast of bird distress calls is a useful method for dispersing birds alongside other methods adopted, and the logging of the data helps us to meet the requirements of both ICAO and airport auditors. At CPH we have found the use of reporting software an invaluable tool for analysing events which helps us to determine actions to take to mitigate bird strike risk. If we experience any difficulties or have questions, Scarecrow staff do all they can to ensure we receive a resolution at the earliest opportunity."
Vanassche Firefighting Engineering NV
__________
 "Last year we purchased a Scarecrow Premier 2020 System, to be installed into a vehicle for Kamuzu International Airport, Malawi.
The System was installed in February and the Airport is very satisfied with the equipment; it is simple to use and works effectively. The Scarecrow Team were helpful and friendly which made the process very straightforward."
2 Excel Aviation, Sywell Aerodrome
__________
 "The bird scarer megaphone has functioned perfectly since we have acquired it. It is effective in its role."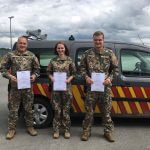 Latvian NAF Air Force
AVIATION | Scarecrow B.I.R.D. Tab™
__________
 "Lielvarde" is Latvian Air Force airfield. From 2007 till 2014 air base was undergoing a major modernization and still is continuing development nowadays. In 2018 air base challenge is to go through certification process. Wildlife hazard management is one of the tasks, which must be implemented in each airfield. That's why in 2016 there was started Bird Strike Control Program. In May 2017 we have purchased a SCARECROW B.I.R.D. Tab™ system, which have double function - tool for bird dispersal and tool for data collecting, analysis, reporting and saving. We found it very easy and handy for everyday use. SCARECROW B.I.R.D. Tab™ preinstalled bird distress calls are useful method for bird and animal dispersing . In May 2017 we had our first 2-day training in the airfield  and then in November 2017 we have participated in the refresher course, we must say it was valuable, rich and it really helped us to understand how to use the software effectively. Now we can say, that finally we are finished the system configuration and SCARECROW B.I.R.D. Tab™ is fully prepared and adapted to our airfield conditions. We hope B.I.R.D. Tab will become our main helper in wildlife strike prevention"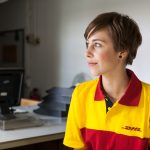 DHL International (UK) Ltd
__________
"Seems to work well in keeping the birds off the roof considering the amount of birds there are due to the landfill."
Skegness Academy
__________
"The Scarecrow Patrol Two has been very effective in providing bird control for our academy; we are very pleased with the results and would be happy in recommending their products to others"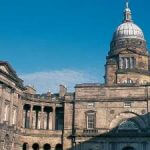 The University of Edinburgh
__________
"After experiencing bird related delays we decided to approach Scarecrow Bio-Acoustic Systems. We placed an order for a bespoke system that was tailored to our needs, the systems arrived shortly after and has been in place ever since. The aftersales service has been excellent and I'm pleased to say we made it through this year's nesting season without any issues."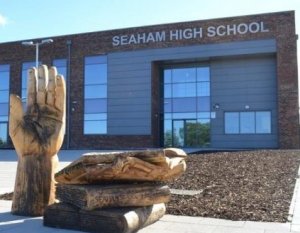 Seaham High School.
__________
"Seaham High School has been using your system for the past year. As you know we are a large secondary school based on the North East Coast. It was an instant success as it soon removed the vast majority of seagull visitors. Some of these birds are so large that they scared our younger students (and to be honest, some of the staff!). This system has been a massive success in that respect. However, little did we realize that a second breed of gull would become our 'friends', but being able to play multiple bird calls quickly solved that problem too."
"Whilst we do get the odd bird, it is no longer a significant concern for us and we are grateful to Scarecrow Bio-Acoustic Systems for providing us with a very effective solution to our bird problem."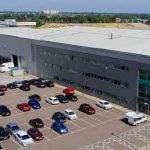 DHL - Enfield Site
__________
"We recently purchased a B.I.R.D. System from Scarecrow and it is working effectively to disperse Gulls. Dealing with Scarecrow has been a very good experience, they are very professional and I would have no problem recommending them to others."
Guildhall Shopping Centre.
__________
"I can confidently say that we have reduced the overall effect from the seagulls that we are aiming at, and since installing all 4 units the coverage seems to do the trick. All 4 units are covering different areas of the roof, with slightly differing calls at different times, so the coverage is roof wide and nearly constant. All in all, great results from Scarecrow's Bird system."
MARINE & LEISURE TESTIMONIALS
The RSPB, South East
__________
"The Patrol 2 unit is perfect for our survey work; it is lightweight and its variable volume makes it very versatile for a number of survey situations."
Senior Conservation Officer, South East England Regional Office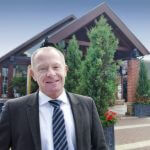 Morley Hayes Golf Club
MARINE & LEISURE| Goose Patrol
__________
"We have been using the Scarecrow Bird Dispersal Unit since 2013, we had a particular problem with the Canada Geese on the course disrupting play. After introducing the periodic use of the unit through our greenkeeping team we no longer have the problem. I wouldn't hesitate to recommend the Scarecrow unit to anyone having similar problems."
Littlehampton Marina
MARINE & LEISURE| Scarecrow 180
__________
"Without a doubt our Scarecrow 180 has worked.  I have attached the thanks received by a number of boat owners on a pontoon that was being affected and they all corroborate the success.  I think we will be ordering another unit now that word has got around that there is a system that works."
During trials of a 180 unit the customer requested feedback from some of the boat owners to justify purchasing their own system; here is a selection of comments he received:
"Without doubt a very significant improvement; I sincerely hope that you go ahead and purchase one."
"Yes I think this has made a big difference …. maybe also some do not feed bird signs along public walkway (as food such as bread is not good for any of the wildlife as you know)."
"Just to once again let you know that the Scarer seemed to be very successful. I would support the permanent installation of one!"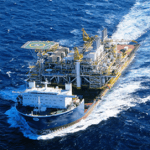 Aber Ahmed Equipment Est., UAE
OIL & GAS| ATEX Rated B.I.R.D. System
__________
"ABEST being a professional supplier and service provider of Offshore Helideck lighting systems, our experience with Scarecrow Bird deterrent system has been extremely positive, particularly the quality of product and company willingness to supply a custom built system."
RES - GROUP
__________
"The device is working and we have seen a marked improvement regarding the amount of guano that is on the structure."
Wood Group PSN, Aberdeen
__________
"Yes I would recommend the scarecrow system as over the years it has been very effective in keeping the helideck clear of seagulls, which prevents them roosting and messing the area. It has also reduced the amount of seagulls around the platform."
BP Harding
__________
"We have used the system on our offshore platform helideck since 2002 and we have found it to be effective."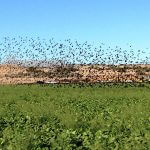 Fenland Farming Ltd
__________
"The Scarecrow system has been effective in protecting our crops against the birds in the area. Having tried all other means of control, most of which only work for a short time, the scarecrow system continued to be effective for the whole of our growing season. I would happily recommend to others and will definitely purchase more units in the future."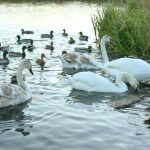 Fima, Lithuania
__________
"Our client is very happy with the Scarecrow Bio-Acoustic bird dispersal system, it has been very effective in moving the Swans from the pond area."