Following the acquisition by Robin of the Scarecrow Group in June 2021, we are pleased to now be able to showcase our new Scarecrow logo.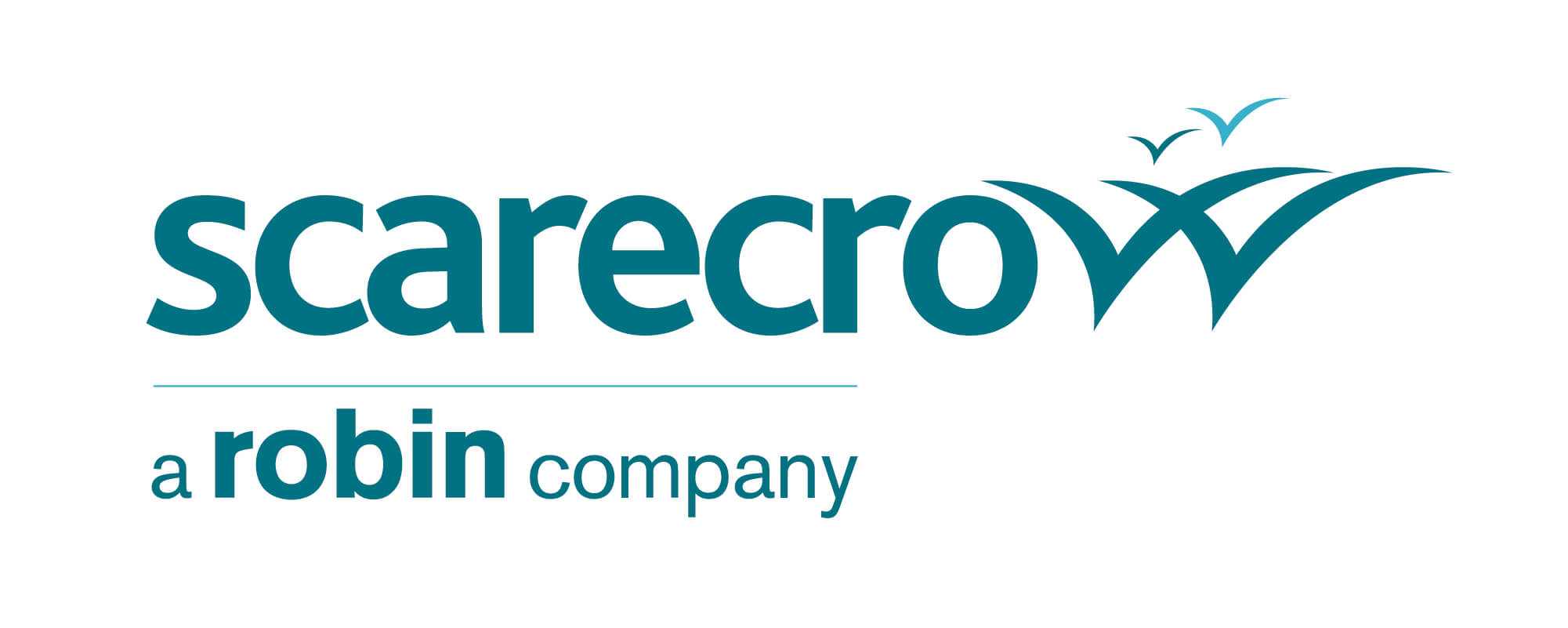 This recent development has made me reflect on the previous logos we have had spanning the past 37 years of trading.
Each logo represents a new chapter in the history of our business, but for any business to remain a leader in their industry, for as long as Scarecrow has, we must change and evolve with the latest technology to keep ahead of the competition.

When I looked at the original "Scarecrow Man" logo it reminded me of a time before electronic data logging systems were common place, even unheard of in the 80's and 90's.  The era of the "Digiscare" familiar with so many clients (so much so I still hear it being called that now) was our basic vehicle mounted distress call system. This was the first electronic system to digitalise distress calls for effective bird dispersal to the wider market and replaced cassette tapes.
In 2007, we modernised our brand to the new green bio-acoustics logo.  Distress calls were still the main driver for the business however, with the launch of the first electronic data logging system, Ultima, things were beginning to change.  We were bringing new technology and innovation to the industry.
In 2016, the business continued to evolve and we moved to the blue group logo, part of a wider company identity and rebranding strategy into business divisions. We had launched our latest product B.I.R.D. Tab™ and had more technologically advanced applications, in the form or O.A.R™, in progress. We were developing our software systems in conjunction with our global client base, supplying products that aided in their day to day jobs, across different territories and continents to manage and maintain safe aerodrome operations.
Now in 2022, we are evolving again, we are a Robin company and are leading the way with innovation in the aviation industry, developing the first fully integrated detection and dispersal system; providing a single solution to manage wildlife at airports globally.  We are proud to be setting the standard and establishing a new norm for airport safety and security.